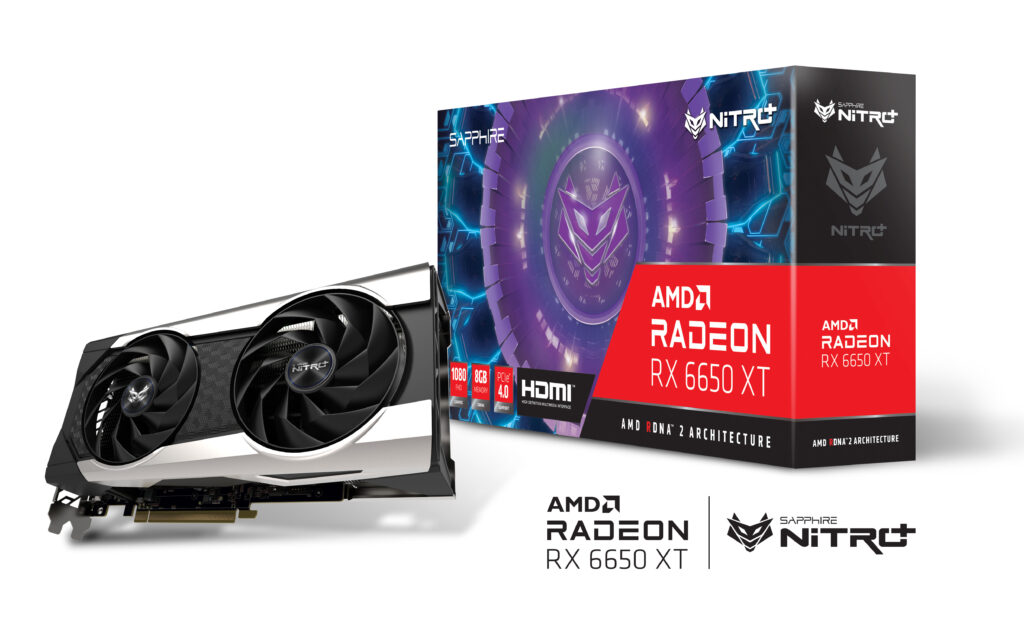 Finally after nearly two years of heavily inflated prices and rampant scalping, graphics cards have reached retail price levels again, that is assuming you want to buy an AMD card, Nvidia cards unfortunately are still as much as 30% more than retail level.
Besides the significant price advantage my decision to go with AMD again was an easy one to make, AMD have far better drivers on Linux, Nvidia recently announced they was making their driver partly open source which generated a lot of interest, I remained very sceptical of this and Nvidia proved me right to be, they proceeded to move nearly all their code into the closed source firmware with a thin layer of open source code to interact with it, once again showing a lack of interest in producing quality open source drivers for Linux.
The Sapphire Radeon Nitro+ 6650XT sits roughly at the mid range of AMD's Navi 23 (Big Navi) 6000 series line up, with a retail price of about £400, it's specifically marketed towards 1080p gaming but is still a very capable card.
Gallery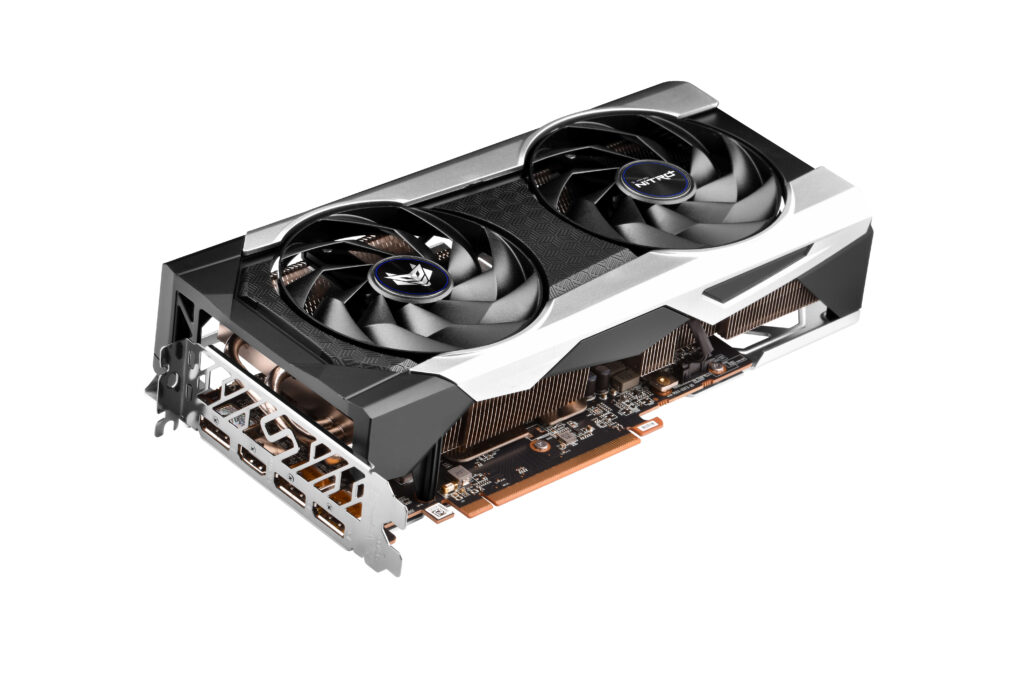 Build Quality
The card is fairly short at 260mm and has two fans, it's quite wide at 2.5 slot width, actually closer to 3 slot at 57.57mm, it has a nice brushed metal finish with some minor RGB lighting, interestingly the back plate has a cut out below where the GPU die sits to allow for better cooling, or so they say I'm not entirely convinced that it does much for cooling leaving a hole in it, one very nice feature is the fans are easily detachable making them repairable without a time consuming RMA, assuming you're still in the warranty period.
Power is provided by a single 8 pin PCI-E header with a rated TDP of 203W, this makes it fairly power efficient and this definitely shows when it comes to the thermals with a maximum temperature of around 67C at the stock settings with the performance BIOS selected, speaking of this card features a selectable dual BIOS along with a mode that allows for software selection using AMD TriXX, if RGB is your thing there is also an ARGB header included.
Cooling
One thing that impressed me right away is how quiet the fans are, indeed even at max load I can barely hear it over my CPU fan, manually pushing the fan RPM up you can begin to hear it but it still remains quieter than some I've experienced, in regular gaming usage it has stayed below 50% of the maximum speed, this means you have a lot of headroom to increase cooling should you decide to overclock it further.
Performance
Out of the box the clocks are the following compared with the reference specifications:
| | | | | |
| --- | --- | --- | --- | --- |
| | Base Clock (MHz) | Game Clock (MHz) | Boost Clock (MHz) | Memory Clock (MHz) |
| Reference | 2055 | 2410 | 2635 | 2190 (17.52 Gbps) |
| Nitro+ | 2192 | 2523 | 2694 | 2190 (17.52 Gbps) |
| Difference | +137 (+7%) | +113 (+5%) | +59 (+2%) | 0 |
Practical gaming performance is exceptionally good at 1080p with essentially every game running at 60 FPS+ with high/ultra settings, it works very well at 1440p in the vast majority of situations and is even capable of reasonable 4k performance.
With the release of AMD FSR 2.0 (FidelityFX Super Resolution) and the already existing FSR 1.0 and RSR (Radeon Super Resolution) the card should be future proof for a number of years at least, one feature where it does not perform too well is ray tracing where frame rates can dip to unplayable levels even at 1080p in many examples, this could perhaps be improved with more targeted optimisation and FSR 2.0, but I would not buy this card or indeed any current generation card with ray tracing in mind, waiting for next generation of AMD and Nvidia cards would be the best option.
As you'd expect all the latest features are supported, DirectX 12 Ultimate (12_2), OpenGL 4.6, Vulkan 1.3, OpenCL 2.1 and Shader model 6.5.
Compared to the 6600XT the performance increase is minimal at around 3%, however pricing right now is very similar, indeed the 6650XT may be in some cases cheaper due to higher availability.
If you don't care about the stock overclock Sapphire sell a slightly cheaper PULSE 6650XT, but considering how close the prices are I would recommend paying the extra money.
Conclusion
If you're looking for a mid range GPU for 1080p or 1440p gaming this card is an excellent choice, ray tracing aside it has plenty of performance, good thermals, low noise and some overclocking potential, if and when Nvidia prices drop the 3060Ti may become a contender with it's significantly better ray tracing performance, but at the end of the day as a Linux user I'd rather have open source drivers I can rely on, all around AMD are a far better company than Nvidia.