Previously I made a basic crystal radio, since then I've made a number of design improvements.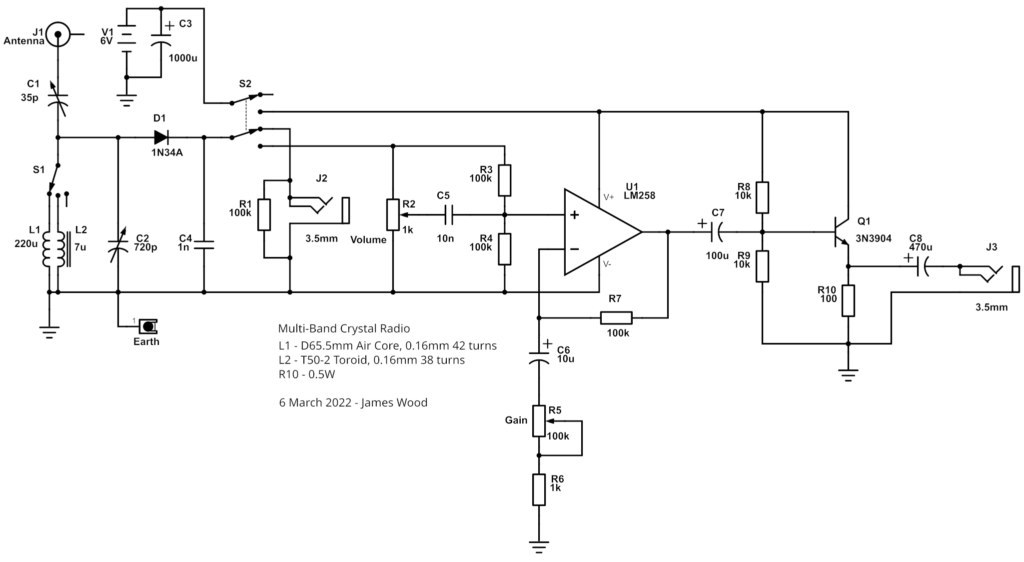 Multiple Bands
There is only a few medium wave stations where I live so I decided to add shortwave as well, to achieve this I used a rotary switch and a 7uH inductor, this is wound on a T50-2 iron oxide toroid, this ensures a high Q factor that would be difficult to achieve with an air core, Unfortunately it's nearly impossible to tune as it covers near enough the entire shortwave band, so a bit of a failure on my part.
Antenna Coupling
Originally I used a fixed 10pF coupling capacitor, I have since replaced that with a 35pF variable trimmer capacitor, I find around 25-30pF to be optimal, although it'll depend upon your antenna and how selective / sensitive you want it.
Audio Amplifier
To make listening more comfortable and improve reception of weak signals I made an audio amplifier, this can be switched in with a DPDT toggle switch and is powered from four AA batteries, this is capable of driving a 8 ohm loud speaker at a modest volume.
The circuit is nothing special but works quite well, care needs to be taken with the input wiring to avoid hum, shielded or coaxial cable is best.
Case
This time I decided to make something half decent looking, I glued together some scrap MDF sheet to make a base and front panel, I then applied walnut wood veneer to the front and varnished it, on the front I mounted two 3.5mm jacks, one for crystal earphones and the other the amplifier output, the tuning capacitor, DPDT toggle switch, 1 pole 12 way rotary switch and the volume and gain pots.
On a piece of brass sheet I have a BNC connector for the antenna input, I made a bit of a mess of the veneer during construction but oh well, lesson learned, don't drill wood veneer.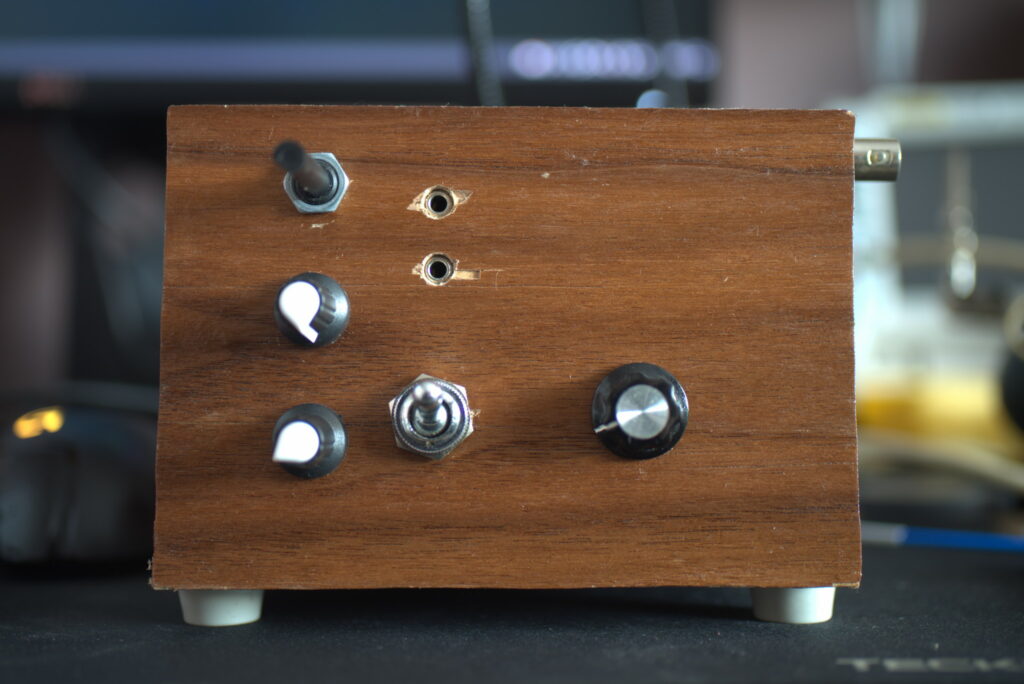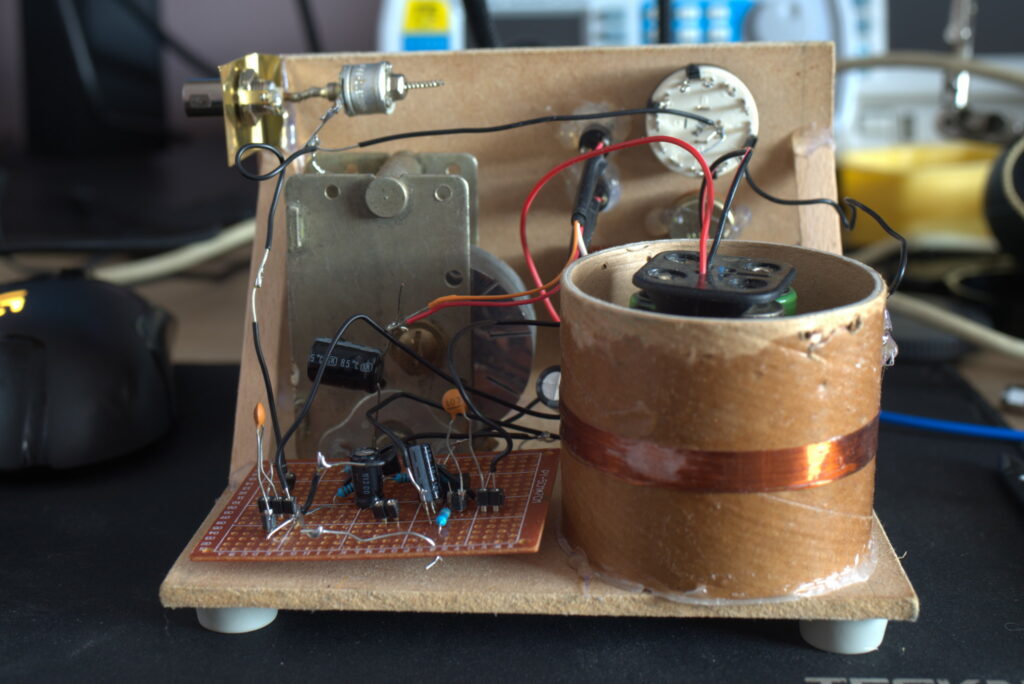 Results
Adding an audio amplifier really boosts what can be received, another thing I have considered is adding a LNA (Low Noise Amplifier) as the RF front-end, however at this point it would make more sense to use a different radio technology.
Overall I'm quite pleased with it but there is definitely room for improvement, but for now I'm done with crystal radios, my next attempt will likely be a regenerative or perhaps superheterodyne radio.